A bit about Settlement Agreement Solicitors
Settlement Agreement Solicitors is the UK's only law firm 100% dedicated to helping employees with settlement agreements. 
If you have lost your job or are being forced to leave, you deserve to be treated respectfully, fairly and be compensated appropriately. We are committed to helping you achieve this outcome.
If you are working to a tight deadline, our solicitors offer a same day telephone advice and sign-off service. If you are looking for a better deal, our expert negotiators can negotiate with your employer on your behalf to achieve your financial and non-financial objectives.
---
Why Settlement Agreement Solicitors is different
Settlement Agreement Solicitors Ltd is a modern law firm and we strive to efficiently help you with your settlement agreement in a straightforward, secure and simple manner. We do this by utilising our significant experience, contemporary IT facilities and focus on customer contentment to provide our services across England and Wales.
We have offices in London, Manchester and Bournemouth and we can assist you no matter where you are based in the country. Our team of specialist employment solicitors offer a Nationwide, remote service, by telephone and online.
If you are looking for a specialist law firm to assist you, then look no further than Settlement Agreement Solicitors. But don't just take our word for it, we have hundreds of independently verified customer reviews on Trustpilot. We are in fact the number one ranked employment law firm in the country. Call us today and experience our 5-star service for yourself. 
---
Meet our leadership team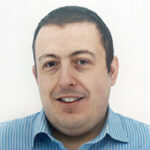 Jarred Bold
Legal & Compliance Director
Jarred joined our business in 2021 and he is our Legal & Compliance Director. A solicitor with 17 years' experience, Jarred is responsible for all legal and regulatory compliance aspects of our law firm. His experience as an accomplished personal injury, litigation and employment solicitor give Jarred valuable insight into both the technical side and the human side of what we do. Jarred is responsible for all inhouse legal issues. These range from setting our risk management criteria and how we manage customer enquiries to supervising our team of solicitors and dealing with intellectual property issues. He also ensures all our activity is fully compliant with the rules laid down by our regulator, the Solicitors Regulation Authority (SRA).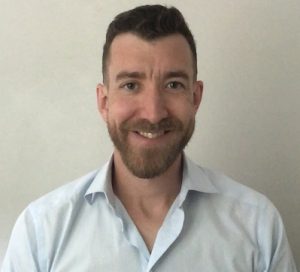 Patrick Knight
Managing Director
Patrick founded our business in 2020 and he is our Managing Director. His 22 years' experience launching and scaling successful consumer facing businesses give Patrick a thorough understanding of the consumer journey and excellent customer service. Patrick holds broad responsibility for brand-building, lead generation, market analysis, and online customer experience journeys for the business. Patrick has designed our Exceptional Customer Experience ethos, which is central to how we connect with our customers in the right way – with professionalism, empathy, support and understanding. Patrick also leads the Board of Directors in respect of strategy development and corporate governance.
Company Details
Settlement Agreement Solicitors Ltd are authorised and regulated by the Solicitors Regulation Authority.
Solicitors Regulation Authority number: 801426.
Employment Lawyers Association number: 15016.
Registered in England & Wales with company number: 12589585.
Registered office: Thomas House, 84 Eccleston Square, London, SW1V 1PX